Bridges Career Depot
The Bridges Career Depot is a one-stop shop for exploring careers. Use the links at the right to walk you through the steps of discovering what career is right for you, how to find your first job, or to learn more about area businesses.
Businesses — add your jobs by completing an online form.
Job listings change frequently as new job postings are added daily, so continue to check back often to this page.
PCA - Care Center
Lakewood Health System
Lakewood Health System is seeking Personal Care Attendants for our Care Center.

**A $2,500 Sign on bonus is available**

Our Care Center has been recognized as a leading Care Center by the CMS. At Lakewood Health System, our mission is to provide quality, personalized healthcare for a lifetime.

We are seeking qualified, compassionate PCA's to provide individualized personal centered care, which includes but is not limited to assisting with feeding, dressing, bathing, transferring residents while preserving their rights and dignity in a confidential manner and encouraging the resident to function at their highest level of ability.
We are hiring full and part time positions for all our shifts
Starting wage is $12.58 an hour, once you pass state CNA certification, your wage will increase to CNA scale
Days and Evenings require working every other weekend and a holiday rotation
Day shifts are 8 hour shifts, PM shifts can be 6 or 8 hour shifts and Noc Shifts require working 12-hours from 5:45 pm until 6:15 am, every third weekend and a holiday rotation
An additional $1.80 shift differential will be offered for working the NOC shift
Also, for every 12-hour shift that you work, you will receive an additional hour of pay, up to four hours per week, providing that you fulfill the requirements
You must be 18 to apply for the noc position
CNA classes will be starting August 5 - 24
We offer a competitive pay package, shift differentials for evenings shift, medical benefits, dental benefits, 401K, aggressive FTO accrual, voluntary insurance benefits and a wellness program. Some benefits only apply to employees working a minimum of 64 hours every two weeks.
**MUST obtain CNA certification within 4 months of hire
Ability to work in a team environment
Excellent bedside manner and nursing skills
Great multitasking skills
Ability to create a safe, effective environment by informing others and using good judgment at all times
**Lakewood provides CNA Classes on site at no expense to applicants upon hire. This class will be paid time to all applicants who are hired. All applicants must complete and pass state approved testing within 4 months of hire.
To apply:
Please go to
Lakewoodhealthsystem.com
– Careers Apply Now
Lakewood Health System is an Equal Opportunity / Affirmative Action Employer (Minorities / Females / Disabled / Veterans) and Equal Opportunity Provider. All qualified applicants will receive consideration for employment without regard to race, color, religion, sex, national origin, disability and protected veteran status. Lakewood Health System is deeply dedicated to diversity in the workplace.
Bridges Career Depot is coordinated by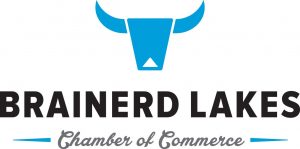 and is funded in part by the Initiative Foundation, a regional foundation, and Sourcewell.