Bridges Career Depot
The Bridges Career Depot is a one-stop shop for exploring careers. Use the links at the right to walk you through the steps of discovering what career is right for you, how to find your first job, or to learn more about area businesses.
Businesses — add your jobs by completing an online form.
Job listings change frequently as new job postings are added daily, so continue to check back often to this page.
Nursing Assistant In Training
Aicota Health Care Center
Aicota Health Care Center in Aitkin
is hiring for a
Nursing Assistant In Training!
Part Time opportunities on Days (6am-230pm), PM's (215-1045pm), PM's (4pm - 10pm), or Overnights (1030pm-7am).
Duties include:
Getting residents to and from meals and activities
Filling oxygen tanks
Stocking supply closets
Making beds
Serving meals
Passing out snacks and water pitchers
*Applicants will be required to complete a nursing assistant course within 3 months of hire and will move into a nursing assistant position upon successful completion of the nursing assistant exam.*
This position may require working one weekend in a two week pay period. May also require the ability to work some holidays throughout the year.
Aicota Health Care Center offers:
Competitive wages and benefits
Scholarship and tuition reimbursement
A pleasant work environment
Opportunity to grow
If interested
, please contact Rebecca at 218-927-2164 or by email at
employment@aicota.com
for questions or interest in any positions with us.
Bridges Career Depot is coordinated by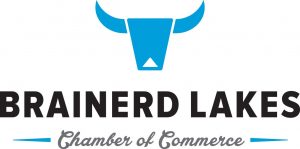 and is funded in part by the Initiative Foundation, a regional foundation, and Sourcewell.