Bridges Career Depot
The Bridges Career Depot is a one-stop shop for exploring careers. Use the links at the right to walk you through the steps of discovering what career is right for you, how to find your first job, or to learn more about area businesses.
Businesses — add your jobs by completing an online form.
Job listings change frequently as new job postings are added daily, so continue to check back often to this page.
Landscape Construction, crew leaders and assistants
Landsburg Landscape Nursery, Inc.
As crew leader you will be responsible for the installation of a wide variety of landscapes and supervision of a 2-3 person crew. Crew leaders must be able to take direction, and then coordinate your crew to ensure that the job is completed at a quality level with a quick, steady pace. You will assess a site upon arrival and make professional decisions, plan and delegate tasks, identify priorities, motivate crew, and solve problems that arise with critical thinking skills. Assistants will help the crew leader accomplish these goals. Applicants should have strong communication, organizational and time management skills, a positive can-do attitude, a strong work ethic, and the desire to be part of a great team. Education and/or experience is helpful, and a current Driver's license with clean, acceptable driving record is required for crew leaders. We will provide on-the-job training! Wages are commensurate with knowledge and experience. Training is provided. Benefits include health insurance, retirement plan, performance bonuses and paid vacation.
Bridges Career Depot is coordinated by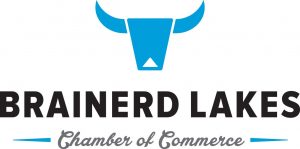 and is funded in part by the Initiative Foundation, a regional foundation, and Sourcewell.