Bridges Career Depot
The Bridges Career Depot is a one-stop shop for exploring careers. Use the links at the right to walk you through the steps of discovering what career is right for you, how to find your first job, or to learn more about area businesses.
Businesses — add your jobs by completing an online form.
Job listings change frequently as new job postings are added daily, so continue to check back often to this page.
Front Desk Representative
Takedown Gym
Takedown Gym in Brainerd is hiring for a front desk representative!
Are you energetic, fun, independent, and people-focused? Do you have a passion for helping others achieve their goals? Consider joining the Takedown Team as a Front Desk Representative. Work flexible, part-time hours as you help us meet the needs of our current clients while growing our client base. Sales and customer service skills are essential for success in this position.
To read the full job description, click here.

To apply: Email Joe at joe@takedowngym.com or call us at 218-454-1770.
Bridges Career Depot is coordinated by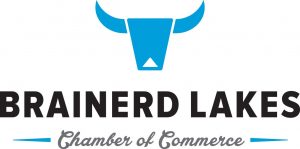 and is funded in part by the Initiative Foundation, a regional foundation, and Sourcewell.