Bridges Career Depot
The Bridges Career Depot is a one-stop shop for exploring careers. Use the links at the right to walk you through the steps of discovering what career is right for you, how to find your first job, or to learn more about area businesses.
Businesses — add your jobs by completing an online form.
Job listings change frequently as new job postings are added daily, so continue to check back often to this page.
Crew Member
AmeriCorps
Summer Youth Corps participants will add value to themselves, their community, and the environment through their dedicated service. Corps members will participate in a rigorous program of work, education and training and will complete environmental restoration projects in this residential program. The member is responsible for following all rules and guidelines and adding positively to their team. Crew members will work in crews of youth and two leaders to participate in environmental restoration "spike" projects. Spike projects are completed outside of the residential base and may include trail construction and maintenance, foot bridge building, landscaping, campsite development and invasive plant removal. Crews will camp in tents and prepare their own meals. All work projects are completed outside, even during hot or cold weather and in rain (except in unsafe conditions such as lightning).
Compensation: $350/week Program Dates: Sunday, June 19 – Sunday, July 17 OR Sunday, June 19 – Sunday, August 14 (note: the eight-week program includes a one-week break July 17 - July 23)
Location: Base camp is at St. Croix State Park (15 miles east of Hinckley, MN) and crews will travel to complete projects across MN and neighboring states.
Rules: Our program invests in building a community that values being present; therefore, we do not allow youth to bring electronics into the program (including cell phone, music players, etc.) We want youth to connect with other people in the program and enjoy the places you travel to and work in throughout the summer. Youth will have an opportunity to call home once a week using a crew cell phone. Additionally, the following is not an exhaustive list of our guidelines but outlines policies that if breached will be addressed directly by staff and may be means for immediate dismissal.
- No tobacco products during your entire summer with Conservation Corps. This includes both possession and use.
- No consumption or possession of beer or liquor. This includes in camp or on spike or during other Conservation Corps related activities, at any time.
- No drugs. This includes both possession and use, other than for medical purposes.
- No harassment. This includes verbal, sexual, racial, and physical harassment.
- No fighting.
- No firearms or weapons.
- No gambling of any kind.
- No vandalism or theft. This includes state and private property.
- No activity that is sexual in nature.
Qualifications:
- Desire and ability to work hard in an outdoors setting.
- Desire to work with peers in conservation, education and recreation settings.
- Ability to camp and live outdoors for extended periods of time.
- Ability to practice strong work habits, environmental ethics and team unity.
- Positive attitude, interest in service and community work and desire to make a difference.
- Previous experience is not required; 15-20% of program is dedicated to technical and personal-skill training.
Requirements: Must be 15-18 years old on session start date. Due to child labor laws, no exceptions can be made. Other Information - Women, BIPOC, LGBTQ people, Deaf/Hard-of-hearing, and people with disabilities are strongly encouraged to apply. - Conservation Corps Minnesota & Iowa requires all employees and AmeriCorps members to be fully vaccinated for COVID-19 OR provide a weekly COVID-19 test.
Apply online
Bridges Career Depot is coordinated by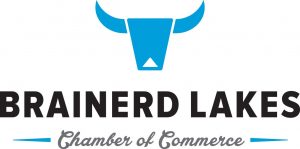 and is funded in part by the Initiative Foundation, a regional foundation, and Sourcewell.