Bridges Career Depot
The Bridges Career Depot is a one-stop shop for exploring careers. Use the links at the right to walk you through the steps of discovering what career is right for you, how to find your first job, or to learn more about area businesses.
Businesses — add your jobs by completing an online form.
Job listings change frequently as new job postings are added daily, so continue to check back often to this page.
Search for Opportunities
Garage Door Technicians and Installers
Category: Construction/Trades
Calling all weekend warriors and do-it-yourselfers. Are you handy with tools, know how to problem solve, and have a desire to move into a more hands on role? Do you have experience in the trades and want to make a change? Consider applying at Garage Door Store as either a Garage Door Technician or Installer. We might be the change you're looking for. What can Garage Door Store offer? Some of our benefits include: • Paid Weekly • 3 Weeks of PTO per year (4 weeks of PTO after 5 years of service) • Medical,
...
read more
Contact:
Kathryn Manning
Phone:763.533.3838
Bridges Career Depot is coordinated by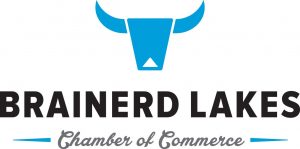 and is funded in part by the Initiative Foundation, a regional foundation, and Sourcewell.