Bridges Career Depot
The Bridges Career Depot is a one-stop shop for exploring careers. Use the links at the right to walk you through the steps of discovering what career is right for you, how to find your first job, or to learn more about area businesses.
Businesses — add your jobs by completing an online form.
Job listings change frequently as new job postings are added daily, so continue to check back often to this page.
SPEC, PRODUCT FLOW
You are in for some awesome perks (Part time and Full time benefits based on your role and tenure) Backup childcare Tuition assistance for yourself and dependents Generous employee discount Medical, dental, paid time off Rewards/discounts for learning about new products Self-paced learning in sales, leaderships, time management, inclusion & diversity and so much more Seasonal employees also receive our generous employee discount. As a Inventory/Merchandising Specialist you will be part of a highly energetic and efficient work group handling all the amazing products we sell. This team is responsible for order retrieval and shipping, stocking, and counting products across multiple categories, and assisting customers on the sales floor. At Best Buy, we create work environments where every employee feels like they truly belong and contribute to our shared purpose. We're committed to being one of the best companies for our customers and employees by fully embracing people from all backgrounds and identities. Our customer base is diverse, and we are committed to ensuring our workforce is reflective of the communities we serve. We are obsessed with building long-term relationships with our applicants, employees, and customers. If you like working in an environment that inspires individual and team success, you'd be a great addition here. Key Responsibilities Assists customers with basic shopping needs and ensures their needs are met. Prepares products to be shipped to other stores and costumers' homes. Uses established safety guidelines while operating store equipment. Completes daily replenishment to ensure product is fully stocked on the sales floor. Ensures products are properly secured to reduce loss and eliminate hazards to team members and customers. Processes online orders and assists customers and other employees with in-store product pickup. Prepares merchandise and displays to ensure customers can see what's possible and purchase products without delay. Receives, ships, and records store inventory. Basic Qualifications Working and thriving in a fast-paced, team-oriented environment Working a flexible schedule that matches your availability (weekends, nights, holidays, etc.) Maneuvering 50-100 pounds with or without accommodations Additional Job Information : Join our team! While you're busy delivering on our belief of making technology work for our customers, we're working to ensure you are rewarded for your passion, energy and commitment. Our pay for performance philosophy rewards results and offers you opportunities to grow in your career and increase your earning potential. Ready? Let's do this! If you are ready to make a difference in the lives of our customers and employees, click on the apply button below. The application will take about 15 minutes to complete and if you meet the requirements, you can expect to hear from us within 24-72 hours.
Bridges Career Depot is coordinated by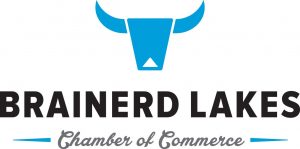 and is funded in part by the Initiative Foundation, a regional foundation, and Sourcewell.