Bridges Career Depot
The Bridges Career Depot is a one-stop shop for exploring careers. Use the links at the right to walk you through the steps of discovering what career is right for you, how to find your first job, or to learn more about area businesses.
Businesses — add your jobs by completing an online form.
Job listings change frequently as new job postings are added daily, so continue to check back often to this page.
Field Services Internship
Have you ever wondered about a career in the telecommunications industry? Now's your chance to learn more by applying to join our Field Services Internship Program! As a Field Services Intern, you will receive valuable on-the-job experience by working side-by-side with a Field Service Technician (FST) mentor. During this paid internship opportunity, you will shadow FST mentors and assist with onsite installation, troubleshooting, repairs and maintenance of telecommunications products, services and equipment provided to our residential and commercial customers. In this role, you will gain an understanding of how we deliver our products and services on time to our customers and provide exceptional customer service! Field Service Technicians generally work Monday – Friday, 8 a.m. – 5 p.m. local time. Flexible hours and schedules are available, including a start date. Don't have a resume? Our step-by-step Resume Guide can help get you started! Want to learn more about our organization? TDS Telecommunications LLC (TDS Telecom/TDS®) delivers high-speed internet, TV entertainment, and phone services to nearly 1,000 rural, suburban, and metropolitan communities across the U.S. With 1.2 million connections, TDS is a rapidly growing technology company. Powered by fiber-optics and new industry-leading technologies, TDS delivers up to 1 Gigabit internet speeds and offers internet-protocol based TV entertainment solutions along with traditional phone services. TDS also offers businesses VoIP advanced communications solutions, dedicated internet service, data networking, and hosted-managed services. Visit tdstelecom.com.
Bridges Career Depot is coordinated by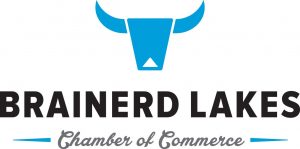 and is funded in part by the Initiative Foundation, a regional foundation, and Sourcewell.