Bridges Career Depot
The Bridges Career Depot is a one-stop shop for exploring careers. Use the links at the right to walk you through the steps of discovering what career is right for you, how to find your first job, or to learn more about area businesses.
Businesses — add your jobs by completing an online form.
Job listings change frequently as new job postings are added daily, so continue to check back often to this page.
Universal Worker/CNA - Multiple Shifts
Lakewood Health System is looking for a part-time or casual Universal Worker to join our team at our Assisted Living location(s)! This position works hands-on with residents and makes a meaningful impact on their everyday lives by providing supportive services and personal care. It is a rewarding position and can be a main point of contact for our Assisted Living residents. Lakewood Health System is looking for applicants who enjoy assisting in the daily living activities of our tenants in a caring, safe, and efficient manner. We have multiple part-time or casual Universal Worker shift openings: 2:00 PM - 10:00 PM, 6:00 AM - 2:00 PM or 8:00 AM - 4:30 PM AND this position qualifies for a shift differential! Responsibilities: 1. Create a warm and welcoming environment for tenants. 2. Assists with housekeeping, laundry, and personal care services for our tenants. 3. Involved in preparing and assisting with tenant activities and encourage participation. 4. Provide supportive care with tenant's daily dining experience and clean-up tasks. 5. Performs safety checks. 6. Medication Administration. Are you looking to further your career in 2022? Lakewood Health System will also pay for/reimburse CNA training costs for qualified applicants! At Lakewood Health System our Mission is to provide quality, personalized healthcare for a lifetime. Qualifications - 1. Ability to demonstrate safe and proper techniques for chemical use. 2. Able to relate to and interact with care towards tenants. Application deadline: Open until filled As an employee of LHS, you qualify for many benefits like flexible time off, access to our fitness rooms, recognition program, and employee scholarships/ assistance! Working at LHS is a great way to jumpstart your healthcare career in clinical and non-clinical areas. Check out our career page on our website: lakewoodhealthsystem.com. Lakewood Health System is an Equal Opportunity / Affirmative Action Employer (Minorities / Females / Disabled / Veterans) and Equal Opportunity Provider. All qualified applicants will receive consideration for employment without regard to race, color, creed, religion, sex, national origin, marital status, familial status, public assistance, age, sexual orientation, local human rights activity, disability and protected veteran status. Lakewood Health System is deeply dedicated to diversity in the workplace.
Bridges Career Depot is coordinated by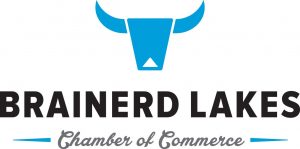 and is funded in part by the Initiative Foundation, a regional foundation, and Sourcewell.