Bridges Career Depot
The Bridges Career Depot is a one-stop shop for exploring careers. Use the links at the right to walk you through the steps of discovering what career is right for you, how to find your first job, or to learn more about area businesses.
Businesses — add your jobs by completing an online form.
Job listings change frequently as new job postings are added daily, so continue to check back often to this page.
Nutrition Services - Salad Aide
Do you love working with a team and preparing food? We have a fabulous opportunity for you where you can do what you love and get paid to do it. Become part of an awesome team - work as a salad aide at Lakewood Health System! Lakewood Health System is seeking a part-time or full-time Nutrition Services Salad Aide to join our team! The Nutrition Services Salad Aide is responsible for preparing salad items for our Main Campus or Senior Campus cafeteria, portions all salads and desserts according to menus and procedures, operates the cash register and executes preparation work for next day's salad. This position is a part-time or full-time position. This does include working every other weekend and some holidays are required. Qualifications - 1. Experience in food service 2. Excellent customer service skills Application deadline: Open until filled As an employee of LHS, you qualify for many benefits like flexible time off, access to our fitness rooms, recognition program, and employee scholarships/ assistance! Working at LHS is a great way to jumpstart your healthcare career in clinical and non-clinical areas. Check out our career page on our website: lakewoodhealthsystem.com. Lakewood Health System is an Equal Opportunity / Affirmative Action Employer (Minorities / Females / Disabled / Veterans) and Equal Opportunity Provider. All qualified applicants will receive consideration for employment without regard to race, color, creed, religion, sex, national origin, marital status, familial status, public assistance, age, sexual orientation, local human rights activity, disability and protected veteran status. Lakewood Health System is deeply dedicated to diversity in the workplace.
Bridges Career Depot is coordinated by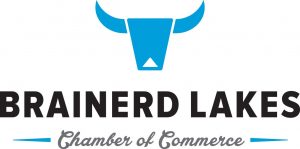 and is funded in part by the Initiative Foundation, a regional foundation, and Sourcewell.