Bridges Career Depot
The Bridges Career Depot is a one-stop shop for exploring careers. Use the links at the right to walk you through the steps of discovering what career is right for you, how to find your first job, or to learn more about area businesses.
Businesses — add your jobs by completing an online form.
Job listings change frequently as new job postings are added daily, so continue to check back often to this page.
Environmental Services - Laundry Aide
Lakewood Health System has an opening for a part-time Environmental Services Laundry Aide! This is a part-time position working 40 hours every two weeks. Must be able to work some weekends and holidays. The Environmental Services Laundry Aide is responsible for high-quality laundry services at our Main and Senior Campus locations. Duties include: 1. Responsible for routinely cleaning inpatient and discharge rooms and other areas as assigned on our Main Campus or Senior Campus locations. 2. Responsible for dusting, vacuuming/sweeping/mopping floors, wall cleaning, emptying trash, running a floor scrubber and other housekeeping equipment as well as driving the laundry truck. Qualifications - 1. Valid driver's license 2. Customer service skills 3. Team player 4. Attention to detail 5. Ability to lift and move moderate weight, up to 35 lbs. daily Application deadline: Open until filled As an employee of LHS, you qualify for many benefits like flexible time off, access to our fitness rooms, recognition program, and employee scholarships/ assistance! Working at LHS is a great way to jumpstart your healthcare career in clinical and non-clinical areas. Check out our career page on our website: lakewoodhealthsystem.com. Lakewood Health System is an Equal Opportunity / Affirmative Action Employer (Minorities / Females / Disabled / Veterans) and Equal Opportunity Provider. All qualified applicants will receive consideration for employment without regard to race, color, religion, sex, national origin, disability and protected veteran status. Lakewood Health System is deeply dedicated to diversity in the workplace.
Bridges Career Depot is coordinated by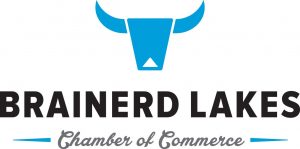 and is funded in part by the Initiative Foundation, a regional foundation, and Sourcewell.