Bridges Career Depot
The Bridges Career Depot is a one-stop shop for exploring careers. Use the links at the right to walk you through the steps of discovering what career is right for you, how to find your first job, or to learn more about area businesses.
Businesses — add your jobs by completing an online form.
Job listings change frequently as new job postings are added daily, so continue to check back often to this page.
Care Provider Assistant
Cuyuna Regional Medical Center
Cuyuna Regional Medical Center is hiring for a Care Provider Assistant!
The Care Provider Assistant Program will develop individuals through work experience and Nursing Assistant education. This program requires Care Provider Assistants to enroll in, successfully complete the Nursing Assistant course, and attain certification with the Minnesota Nursing Assistant Registry per terms of the Program.

Upon certification, employee will be placed into a Registered Nursing Assistant position (Casual or greater depending upon current availability). Prior to achieving Registry status, the Care Provider Assistant will provide assistance to the Nursing Assistants/Registered in tasks that are not related to feeding or direct care.

Care Provider Assistants must continually work toward achieving the goals of the Cuyuna Regional Medical Center. High quality work performance and overall efficiency are essential components to this success. Staff hired prior to 1/1/15 are not required to complete the Nursing Assistant course nor attain Registry status.
Position Qualifications
Education and Experience:
Must enroll in the next Minnesota Nursing Assistant course (approximately 90 days)
Failure to enroll in a timely manner, as determined by administration, will result in removal from the Program and potential termination of employment
Successful completion of this course is a requirement of continued employment
Failure to do so will result in end of employment
Staff hired prior to 1/1/15 must have successfully completed of the Minnesota Paid Feeding Assistant training program
License/Certificates:
Achieve Certification with the Minnesota Nursing Assistant Registry per requirements of the Program
Staff hired prior to 1/1/15 are not required to achieve this certification
Driver's license preferred in Sr. Housing
Special Skills and Aptitudes:
Ability to effectively interact with individuals who are cognitively and/or physically impaired
Capable of following and carrying out verbal and written instructions
Effective interpersonal relation skills, observational and reporting skills
Ability to operate all equipment required for this position
Ability to adapt resources to meet the needs of the situation
Essential responsibilities include:
Transport residents to and from the dining room for all meals
Assist with serving residents in the independent and assisted dining room in the Main Dining room and Lakeview secured unit
This position will not provide feeding or direct nursing care
Passes resident food trays and sets up tray for resident, in dining room and on the floor
Distribute water pass and nourishment cart following identified diets
Assist in making residents beds according to policies and procedures
Assist in promoting resident room order and unit order
Distribute resident personal supplies
Assist with emptying laundry carts and garbage
Transport residents to and from resident appointments and activities
Demonstrate Standards of Excellence when other duties are assigned
Position available at our Care Center and Heartwood locations!
To apply: Please go to our website here and fill out the online application.
Bridges Career Depot is coordinated by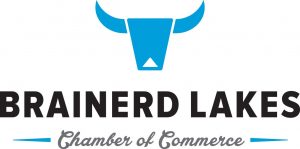 and is funded in part by the Initiative Foundation, a regional foundation, and Sourcewell.