Bridges Career Depot
The Bridges Career Depot is a one-stop shop for exploring careers. Use the links at the right to walk you through the steps of discovering what career is right for you, how to find your first job, or to learn more about area businesses.
Businesses — add your jobs by completing an online form.
Job listings change frequently as new job postings are added daily, so continue to check back often to this page.
Garage Door Technicians and Installers
Calling all weekend warriors and do-it-yourselfers. Are you handy with tools, know how to problem solve, and have a desire to move into a more hands on role? Do you have experience in the trades and want to make a change? Consider applying at Garage Door Store as either a Garage Door Technician or Installer. We might be the change you're looking for. What can Garage Door Store offer? Some of our benefits include: • Paid Weekly • 3 Weeks of PTO per year (4 weeks of PTO after 5 years of service) • Medical, Dental, and Vision Insurance • Company Paid Life Insurance and Long-Term Disability • Tuition Reimbursement • 6 Weeks Paid Maternity Leave • 401k with Employer Match • Yearly Bonuses • Profit Sharing Program • Employee Stock Purchasing Plan • Employee Assistance Program What are we all about? We believe that attitude comes before aptitude. We are willing to train the right candidate who is eager to develop a specialized skill. We believe in employee development and encourage taking time to develop the whole self. We offer online and in-person courses that allow you to develop leadership skills for yourself, for leading others and for leading teams & businesses. We are proud to be a part of APi Group, a Minnesota company known for putting safety and people first, with an enduring purpose of Building Great Leaders. • This is a full-time, day shift • Some mechanical knowledge and experience helpful • Ability to learn and safely use all types of hand tools, power tools, scissor lifts, and forklift • Ability to lift and carry 50+ pounds What are some requirements of the job? • Relatable construction experience preferred but NOT necessary, we will train the right candidates! • Valid driver's license and a safe driving record a must • Must pass a pre-employment background check and drug screening More about the role: Check out what a typical day in the life of an installer looks like, how you can make a difference and why this career might be right for you: https://youtu.be/xw mYy8iOeGA • Pay range with no experience starts at $20 • Pay range with experience depends on aptitude level and is open to negotiation • Overtime often available and seldom mandatory • Yearly bonus available • Safety oriented, we are a company that believes in SAFETY FIRST Please submit your resume to: hr@twincitygaragedoor.us All qualified applicants with Garage Door Store will receive consideration for employment, without regard to race, color, religion, sex, sexual orientation, and gender identity, national origin, or status as a qualified individual with disability or protected veteran www.twincitygaragedoor.com
Bridges Career Depot is coordinated by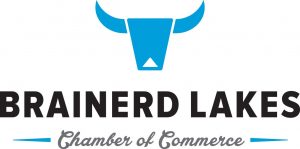 and is funded in part by the Initiative Foundation, a regional foundation, and Sourcewell.